Callsure Business Telephone Services
36 Duncroft
Windsor, Berkshire SL4 4HH GB
Categories
A PHP Error was encountered

Severity: Warning

Message: str_replace() expects at least 3 parameters, 0 given

Filename: botw/listing.php

Line Number: 281

Backtrace:

File: /home/472861.cloudwaysapps.com/vvpcqgcuqj/public_html/application/views/templates/botw/listing.php
Line: 281
Function: str_replace

File: /home/472861.cloudwaysapps.com/vvpcqgcuqj/public_html/application/libraries/Template.php
Line: 187
Function: view

File: /home/472861.cloudwaysapps.com/vvpcqgcuqj/public_html/application/controllers/botw/Listings.php
Line: 378
Function: load

File: /home/472861.cloudwaysapps.com/vvpcqgcuqj/public_html/index.php
Line: 315
Function: require_once
About Callsure Business Telephone Services
Callsure Business Telephone Serviced is based in Windsor and has over 20 years experience serving small business with all their Telecommunications needs. We attract customers in the UK and Internationally and specialise in companies with between 1 to 20 employees. We pride ourselves on giving a personalised service with an understanding of the needs of smaller businesses.
---
---
Services We Offer
Voice over IP Services:Scalable, flexible, easy to configure, affordable and full of call management and call routing features.Work anywhere in the world, at home, in the office or on the move.Suitable for businesses of all sizes including sole traders, small to medium businesses and corporates.Single User - from £2.49 per user plus VATMultiple Users - from £1.99 per user plus VAT (2 - 10 Users)£1.49 per user plus VAT (11 - 50 Users)£1.39 per user plus VAT (50 - 100 Users)£1.29 per user plus VAT (101+ Users)Add phone numbers from:- over 650 UK Towns & Cities- Non Geographic (03xx & 084x)- UK Freephone- 1000s of International Cities- International National Rate- USA Toll FreeCall Plans available including:- Pay as you go- UK Unlimited- EU/UK UnlimitedFeatures include:- Free inbound calls to App on Smartphone/PC/Mac and VoIP handsets- Call Forwarding- Call Recording- Call Barring- Voice Menus- Time of Day Routing- Voicemail- and much much more
Business Broadband Services

Call Forwarding Services

Fax To Email Services

Hosted Voip

Landline To Mobile

Live Answer Services

Number Porting Services

Sip/iax2 Trunks

Voice Over Ip Services

Voip Handsets And Peripherals
---
Business Details
| No. of Employees | No. of Locations | Year Founded |
| --- | --- | --- |
| 1 | 1 | 2000 |
---
Hours of Operation
| Day | Opens | Closes |
| --- | --- | --- |
| Sunday | 9:00 AM | 11:00 PM |
| Monday | 9:00 AM | 11:00 PM |
| Tuesday | 9:00 AM | 11:00 PM |
| Wednesday | 9:00 AM | 11:00 PM |
| Thursday | 9:00 AM | 11:00 PM |
| Friday | 9:00 AM | 11:00 PM |
| Saturday | 9:00 AM | 11:00 PM |
---
Media Gallery
---
Detailed Business Description
Callsure Business Telephone Services can help you keep your existing phone number when you move premises.
Our Number Porting service allows you to move your Landline phone number away from your existing provider & use it no matter where you are physically located in the UK or across the world.
This allows you to receive calls to any device for a fraction of the cost. You can also make outbound calls & display your existing number as your Caller ID.
Number Porting can be used to retain a phone number in these circumstances:
- Moving premises (especially moving outside your current local telephone exchange area)
- Giving up traditional broadband services and replacing them with either Fibre to the Premises (FTTP) or a 4G/5G Router
- Receiving calls only on a mobile phone
- Making & Receiving calls on a smartphone or tablet using data
We can Port Numbers from almost any Telecoms Service Provider in the UK & many others internationally.
---
---
Featured Site Links
Frequently Asked Questions about Callsure Business Telephone Services
On which devices/handsets can I use your VoIP Services?

Our VoIP Services can be used on:
- Our Smartphone Apps (Android/IOs)
- Desktop Apps on PC/Mac/Linux
- Cordless VoIP handsets with base stations
- Executive VoIP Deskphones
- VoIP Conference Phones
- VoIP enabled Door Entry systems

How much do your VoIP services cost?

We offer single user services from £3.48 per month plus VAT and call charges. This includes a standard UK phone number from any one of over 650 UK area codes. The service also comes packed with dozens of business grade features.

Our UK Unlimited service costs £15.98 per montu plus VAT and allows you to call or divert to UK Landlines and Standard UK mobiles free of charge.

Our EU/UK Unlimited plan costs £25.98/month plus VAT & allows calls & diverts to EU/UK Landlines & Standard EU/UK mobile

How quickly can you setup a VoIP service?

We can setup a VoIP service within 15 minutes of you opening an account

How reliable are your VoIP services?

Our VoIP services are built on Amazon and Google Services core infrastructure. This gives almost perfect resilience and we are achieving more than 99.99% uptime.

Can I move my own Landline number to you?

Yes. It takes approximately 3 weeks to move yoir number. Please call 01753 624121 for more details.
Alison

Helpful and friendly service

Recently I had the pleasure of dealing with John from Callsure who was super helpful in solving my business dilemma. I needed a service that allowed me to received calls from two different organisations on the same handset - but I also wanted to clearly find out which one was ringing me so that I could answer appropriately. John set me up with two landline numbers and a call whisper feature that tells you which organisation is ringing before you answer. I also was able to customise the voicemail message that is heard if I didn't answer in time. A very professional and cost effective service that will be invaluable to my business. Thank you Callsure, I wouldn't hesitate to recommend your services.
You May Also Consider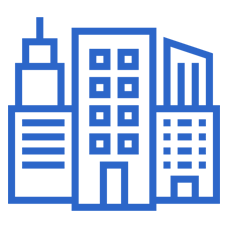 12 Greenhill Rents Farringdon
London, England EC1M 6BN GB
View Listing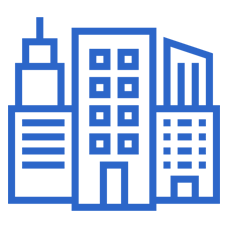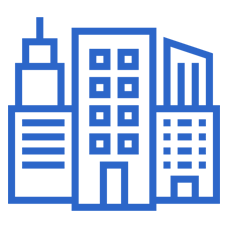 Riolett UK Industrial Cleaning
Locations Close to Windsor, Berkshire
Showcasing Businesses Since 1994
Best of the Web is the UK's most trusted online directory. Our expert team verifies every business before its listing is approved. For a quality business listing which gets results, you can't beat BOTW. We help your customers find you: a listing here boosts both your visibility and your online reputation.